Product Variations: Materials, Colors and Finishes
Are you looking for something completely custom, or simply "tweaked" to suit your taste? We can perform any number of variations on many of our products.
If you're interested in a custom run of TEC product(s) for your company, club, or event, let us know! We can provide you with suggestions, pricing and delivery times to get you on the path to success with a definite "wow" factor.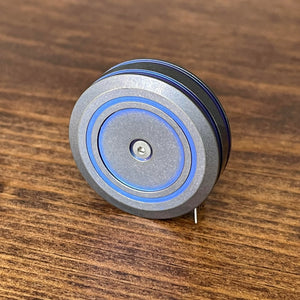 Multiple Finishing Processes
Creative effects combining several finishing techniques
Cerakote Finish
A multitude of colors using tough, Cerakote finishing
Titanium Anodizing
Multiple colors, patterns and effects