Custom Packaging
We can modify any of our products with custom packaging to suit YOUR specific requirements. Whether it's engraving a gift box with custom text, creating special foam inserts to accommodate additional components, or producing custom box sleeves printed with your brand or logo.
Give us your ideas and we will make something truly special that says "you".
Card Inserts
Custom card inserts and product cases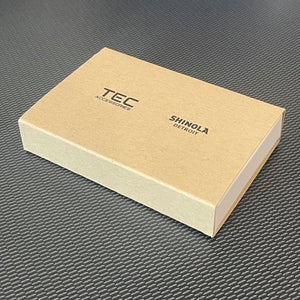 Box Sleeves
Branded sleeves to fit over our standard packaging boxes
Foam Inserts
Custom foam inserts for special component layouts
Laser Cutting of Packaging Foam
An example of how our standard packaging foam is cut for each unique product. The cutouts are designed to accommodate all the individual items in the box, and the layout is then exported from a CAD file and used to laser cut each piece to exact precision.